These days that every news from the neighboring country, is the suffering of the people who their clothing, their religion, their commuting and in a word their lives is a thorn in the side of the strikers, children of #Iranian_home_of_Ghale_Sakhteman in Mashhad writes, "We, Iranian, Afghan and Baluch children, are friends "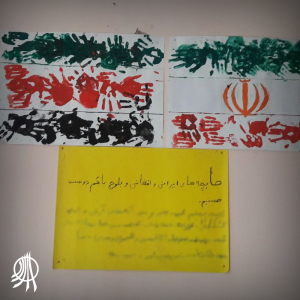 Here is the library of Iranian house of Ghale Sakhteman in Mashhad.
In this library books are categorized based on age and subject.
A: Before primary school
B: First, second and third grades
A: Fourth, fifth and sixth grades
D: Seventh, eighth and ninth grades
E: Tenth, eleventh and twelfth grades
Adults: Over 18 years old
Subjects include fiction, education, science, English, poetry, sports, etc.
After a little while we realized that in certain age groups more books are required. Therefore, lots of new books were provided, especially for teenagers.
The kids are more interested in topics such as soccer, painting and storytelling, and children who read more showed interests in subjects such as stories of Shahnameh or short novels.
Although children are free to choose their books, there is always one teacher present in the library helping them to choose the right book.
https://sosapoverty.org/wp-content/uploads/2021/02/photo5841246640747427450.jpg
1000
1000
تیم سایت جمعیت امام علی
https://sosapoverty.org/wp-content/uploads/2019/04/LOGO-01-01-300x81.png
تیم سایت جمعیت امام علی
2021-10-05 07:00:34
2021-10-05 07:01:39
Ghale Sakhteman Iranian house in Mashhad